Planting a Topiary or Vertical Garden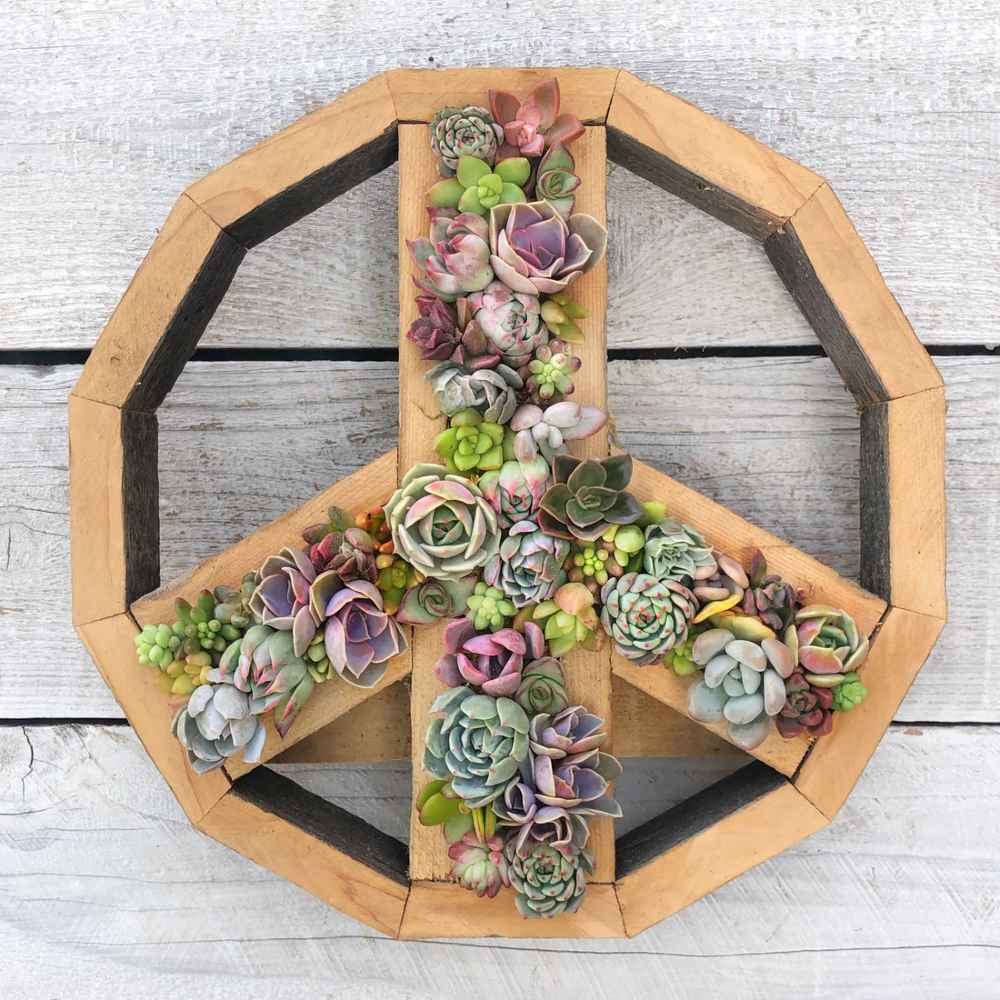 Planting Topiaries & Vertical Gardens
I love the hand-crafted topiaries and vertical gardens that are available online. They're easy to plant and come in all different shapes and sizes! Topiaries are perfect for planting Succulents, and Sempervivums spread easily and stay quite low so they're a great match for a topiary.
Topiaries and vertical gardens don't need soil because succulents grow beautifully in long-strand sphagnum moss without soil. But be sure to choose a topiary that is moss filled. Many decorative topiaries aren't made for planting, they're covered with moss but filled with newspaper. We offer several moss filled topiaries in our shop.
The topiary or vertical garden will need to be completely dry before planting unless your succulent cutting's stems have healed over. Freshly cut succulent cuttings die if planted in damp soil or moss. It takes about 3 days for stems to heal over. Succulent cuttings will grow new roots within a few weeks.
Planting your vertical garden
 Poke a hole in the dried moss using a sharpened wooden dowel or a sprinkler extractor tool so the succulents will lay perfectly flat against the topiary.
Succulent cuttings need a bit of a stem to be easily secured. Sempervivums grow in small clumps with little arm like stems attached to the mother plant. Add the entire group (babies still attached) to your topiary. This will create some distinctive patches of color. 
Leaving a short stem on each cutting, just long enough to nestle into the moss is a key to a long-lasting succulent topiary.
Set the succulent stem into the little hole in the moss and pin the plant in place with a U-shaped fern pin or two. The pin can secure the stem or a leaf without damaging the plant. Continue to add succulent cuttings or sempervivum clumps side by side.
If it's difficult to secure a particular cutting with just a pin, use floral adhesive along with the pin. The floral adhesive is used on the bottom of the leaves, not fresh-cut stems of succulents. I use a little trick with the adhesive—plant the succulents close together with the adhesive touching the sides of other plants. This really helps to secure the plants.
Set your Topiary or vertical garden where it will get hours of early morning sunshine or bright shade throughout the day.
Care:
Wait two weeks to water your freshly planted vertical garden or topiary. Getting hours of direct morning or late afternoon sunshine will keep the succulent colors vibrant and the plants compact. Water by drenching the topiary with cool water. The watering schedule will depend on your climate. Be sure not to water until the moss is completely dry or the plant leaves have a slightly leathery feel.